How Successful SEO Starts With Your Brand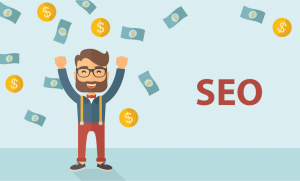 There are a lot of discussions going on regarding branding in search optimization industry recently, and to be honest there are good reasons for that. Focusing your energy on your brand gives you an upper hand on marketing your business online. I recently gave my views at a conference held in Dallas involving incorporation of your digital marketing campaign strategy into the strategies your brand.
I have realized since Click Trends started to assist clients to understand their brands, the company has been able to deliver high-quality work. Click Trends is able to connect their client's businesses to the target groups better as well as coming up with plans that are tailored to the top notch funnel. The following is an in-depth brand discussion.
All You Need To Know About Brand
Different organisation and business owners when they think about their brands, they associate it with things like:
       – Imagery
      – Logo
      – Fonts
      – Brand name
      – Colors
     – Editorial voice
If you have in any case taken your time to think about the above-mentioned things, congratulations you are better of you. You have the bottom line guide. This guide (style guide) is a component that is useful when it comes to marketing your brand; it is only a piece of the larger whole.
For instance, if you are targeting a fish then your brand ought to be the water because they swim through it. Any little interaction that you have with the people that visit your business, that is from the first article you post on your blog and they read it, to the coffee that you serve at your office when interacting with your staff team, all these have a very high effect on their overall perception your brand. You should also note that your business is highly influenced and affected by what people say when you are not there. To come up with a very a stable brand presence, you ought to think about your business core values that come across in regard to the customer touch-point.

What is Brand Ranking?
Someone might wonder whether a business brand can be used as a ranking factor. Let's put things clear at this point that, a brand does not play any role in ranking. This is not one of the ranking factors. This is because there is no an algorithm that can be used to measure the brand strength. Having said that, it is worth to add that strong brands give relevance and authority signals to Google that it likes, so we tend to see websites that are associated with reputable brands get high rankings. This happens even when such business websites have not incorporated the entire SEO fundamentals well.
The recent Google Guidelines in regard to Quality Evaluators states that: "A positive reputation is a reason for highly rating a medium page which wouldn't be recognized if not associated with a strong brand." You find that Google also directs quality rates to look for trustworthiness, authority, and expertise from quality sites– that is all qualities that are shared by strong brands.
You find that developing and nurturing a strong business brand will also assist you in regard to usage signals that will contribute to the machine learning in Google about what good SERP is. Thus, having a strong recognized brand presence will highly contribute to the number foster visitor engagement, SERP's and loyalty. It may also aid Google to recognize your entity relationship better that you have between services and products that you provide and your business.
Having an understanding of your audiences and the segments that you are targeting as well as their purchase behaviors will be of help in building a strong content strategy. If for instance, your business is facing competition challenges from big companies on a head on terms, defining and focusing on brands that are strong for your business will help you a lot in carving out a niche of your target market and in deciding which target long tail keywords to use and get top-of-funnel traffic. So, doing this with time you will find that when a visitor needs to make a purchase, they will come to you.
Define your Brand
There are a lot of books that are written about this topic coming up with your own brand, in this page we are just going to have an overview of the key points to keep in mind. If you feel like you want more information on your brand do not hesitate to look for those books. But there are some of the points that are you are required to get right from the word go. They include the following:
Your Core Differentiators:
Ask yourself what makes you stand out from your competitors, online or in your market? Go on and ask yourself questions like, why does someone choose to purchase your product or services and not them? Explore further beyond surface cheap answers we have "good customer service." Don't narrow down on this, almost every organisations thinks they have the best customer service out there. So if you are going to differentiate yourself from your competitors using customer service then you must be having unbelievable customer service that is appreciated by everyone. Therefore, ask yourself questions like why do we do what we do. Now, pick from there and try to think on how it translates to your customer experience in your business.
Your Unique Values:
Figure out what is of importance at first to your organization? It is recommended that you do an entire staff card sorting to find out what they hold as your business values the most. You can look online for sets of values cards; there are a lot of them available for every kind of business enterprise. Do the exercise for more than once, each time narrow down to the statistics, until you get the precise values that represent and define your enterprise. Finally, what you should ask yourself is "what we wouldn't stand for even if someone paid us to?" This is can give you a cutting edge in case you have crisis choosing the values your company stands for.

Your Customer Personas:
When it comes to the customer persona, start by creating an image of the audience that you are targeting. Ask yourself "who are your ideal customers?" Find a lot of information about them including what their values are, as well as their demographic information. The more a company understands their customer's the more the company will create content that excites them. You can look for online materials that will help you to understand your customer personas.

Your Customer's Journey:
It is also very important to track the steps that a customer might take throughout your relationship, from the time you engage them to your brand, through to the point that they consider and purchase your products or services, and into retention. Gather more information on what might be goals at each step.
Your Brand Personality:
You should always consider what your values are because they will highly influence your style guide in turn. Ask yourself is your brand professional or playful? Is it irrelevant or empathetic? Think deeply about how your company feels and look will affect the personas of the target audience.
Be Honest:
You should know that most company's brands are similar to people, we all have flaws and weaknesses. Ensure that you acknowledge the areas that you do well and the areas that you get challenges, or perhaps the areas the business you are competing with are doing well than you. If you fail to acknowledge yourself, you will not be able to improve on your strengths and fix your flaws on the other hand. To achieve the most with your brand, make sure you lay out concrete steps on how you are going to improve at walking before you set yourself out there. You will find that people are not fools if you happen to market or say something you can't, you will one day come out during interactions with your customers. Make sure you are honest with yourself because when people find out that you cannot achieve what you are saying, they will lose trust with you and it is what you are trying to build.
Brainstorm About The Entire Task:
You should know that people don't just wake up and search things online for fun, they are trying to accomplish a task, a goal or find a solution to a problem. What problems might they be wishing to solve? Understand what might be disturbing your niche audience target before you set yourself out to roll out a brand. Use niche keywords that will direct customers to your web page. Use a good model to build authority and expertise that people and search engines might be looking for.
Don't use the Google Keyword Planner, it won't work for your advantage. It is not usually useful for this kind of the top-of-funnel traffic. Be creative. Get into forums and find out a problem-related keyword to use. Since you already have your audience feeling and personas you can be able to figure out the forums and websites they visit. You can follow to see what kind of problems they might be having. Consider using Facebook ads tools to find out about target audience overlapping interests.
Also, do not forget about public relations (PR). PR involves creating relationships n social media outlets by writing newsworthy things to win their attention. PR is a key element for creating brand awareness, which has been in existence long before the internet was discovered. By doing so, you will start getting mentioned by reputable news sites, thus you will get a chance to create your won.
Architecture For Building Brand Information:
Now that you have gathered information about your audience, their problems and you have positioned yourself to uniquely solve them, it is the right time to come up with your brand. This will depend on the degree of the ability that you have to change the architecture of your existing website. The following tips will help you when you looking to re-branding your website or creating a new one:
 Figure out the personas that will be landing on the page you are re-branding

 Understand their decision-making process when they happen to see it, concerns and questions    that might arise at this stage.

 Make use of page copy to solve those concerns and give responses to their questions

 Link them internally with other resources that can help them to complete their goal

 Provide points in a dialogue way that makes sense at this stage

 Look for ways to retain your customers. How do you maintain customer loyalty after they make a  purchase?

Tracking Brand-Driven SEO:
This is going to take time and a lot of effort, but ensure you track how well you are doing by employing the following:
Invest In Customer Relationship Management (CRM) Tool
To manage your customer's relationship you will definitely need the help of a CRM. To track things like activities that will attract visitors, convert them to your customers and help you to retain them.
Make Use Of Demographic Tracking
Audience persona work involves hypotheses, so make sure you employ Google Analytical demographic tracking tool to check if your audiences are the one you are targeting as you think.
Track User Paths
You can use Google Analytical tool known as users flow report to analyze the places where user behavior isn't expected, this helps you to get an idea of what you are not giving them
Change Attribution Model
It is good to opt for time decay, a linear or perhaps time decay model so that you can be in a position to understand conversion rates better.
Monitor Brand Mentions
Make use of tools like IFTT, Google Alerts or Hoot Suite to track somewhere your brand is mentioned and ensure that you join conversations if possible.
Track Co-occurrence
Co-occurrence is among the signals that we "Click Trends" are trying to build on win traffic in this kind of strategy. That is when your services or products are searched together with your specific brand name. Co-occurrence correlates with the tendency of high ranking and has the ability to lead to branded Google searches
Understand The Timeline
Beginning earlier on your brand building campaign is a powerful tool for creating relationships, but it takes a while to generate results. Be real when thinking of the time it might take a customer in a customer journey until they make a decision to make a purchase. Also, ensure that you invest highly on online marketing strategies like pay per click (PPC) marketing, short-to-medium-term and not neglect high converting head terms as you are developing this longer strategy.
You will find that the brand you create will become a self-spinning wheel that is rolling independently and swiftly, but also ensure that you give yourself enough time for this to happen. When this finally becomes ideal you will enjoy a great relationship with your loyal customers, get high rank of long-tail terms and you will have created relevant signals that Google wants to see.