Are you trying hard to be on Google Business Listing?
Believe us, you aren't the only one! Many people end up being baffled while posting business on Google since they believe the procedure that simply doesn't fit.
You may fail the verification process.  You may pick the wrong category… !
Unfortunately, you wouldn't have understood the causes and would still try fixing it!
Thank God, there's an answer now!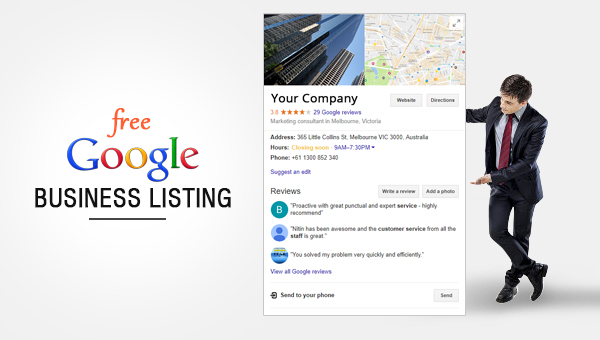 Here is how Google Business Listing will help you
No more thinking about your brand visibility, Google Business Listing does it!
Increased Online as well as Offline reputation!
Lack of trust?  The business Images and Photos will build your credibility.
Better ROI in a short span of time!
Say GOODBYE to your Business Listing battle today!